Lists
Asus Zenfone Max Smart Phone Launched - Features, Review & Price
ASUS ZenFone Max:
This is the generation of the Android 4G SmartPhones. The popularity of the 4G Smart Phones is growing day by day around the world. Keeping this in mind and Timed perfect with the new year, Asus India has launched a new mobile into the Indian Market today with the name 'ZenFone Max'. It is Budget friendly and the cost of this phone is Rs. 9,999. It is an affordable price with such features. It is available in two different colors(white and black).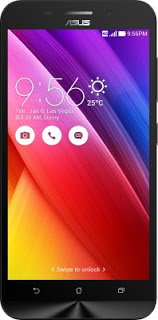 Click Here To Buy Asus Zenfone Max Mobile in Black Colour
The main highlight of this mobile is its battery. It is going to have 5000 mAh battery which works for 914 hours standby time and 38 hours of talk time. If you once charge the battery completely and just leave this mobile alone, it works for 38 days long. If you Browse the Internet it works for 32 hrs and if you play the videos it works for 32 hrs. There are also many Great features of this mobile which are listed below.
Features of Asus ZenFone Max:
Price : Rs. 9,999
OS: Android v5 (Lollipop)
Processor: 1 GHz + Qualcomm Snapdragon 410, Quad Core
SIM Type : Dual Sim
RAM: 2 GB
Internal Memory: 16 GB
Expandable Storage : upto 64 GB
Primary Camera: 13 MP
Front Camera: 5 MP
Display: 5.5 inches HD display
Battery: 5000 mAh
Warranty: 1 year

manufacturer warranty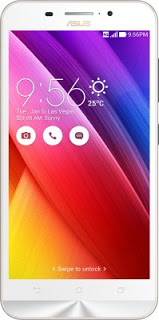 Click Here To Buy Asus Zenfone Max Mobile in White Colour
When compared to the any other Company Smart Phones with all these features and facilities, this is going to be the best smart phones ever with the less cost in the recent times. It is going to start a revolution in the 4G generation. There is also another latest feature in this mobile where it also works as Power Bank. That means you can also charge the other portable USB devices through it just like Power Banks. The camera is more Powerful, Rich in quality, high in the performance and gives super high quality pictures. It is made of all the advanced technologies. It also gives best quality photos even in the night times. It also provides 400 percent brighter photos at the low light climatic condition even without utilizing the flash. The front camera has super fine 5 Mega Pixels and designed specially for the people who loves to have stylish selfies. "ASUS ZenFone Max" is surrounded with a striking metal which looks very stylish, posh and we also feel very smooth when we touches the screen. It supports all web browser, websites, huge number of applications available in the play store. It also supports any type of games. The pre-bookings for 'ZenFone Max' have been opened from January 4th, 2016 at 12 pm and is available at an affordable price in the e-commerce website Flipkart.
Also Check : Top 10 Smart Phones Under Rs.10,000 in India
-
10 Best Laptops Under Rs.30000 In India
Laptops for below Rs.30,000:If you are searching for the Laptops for below Rs.30,000, this article is especially for you. In order to make your buying decision very simple and easier, we have made a huge research and listed the Top 10 laptops with the...
-
Extend Your Smart Phone Battery Life : Top 10 Tips / How To
The top International Mobile Manufacturing Companies like Apple, Blackberry, Samsung, Nokia, HTC etc. are trying to produce the best smartphones to their customers. These smartphones are being operated through very impressive operating systems i.e. iOS,...
-
Top 10 Smartphones In India 2014
1.HTC ONE M8 HTC ONE M8 smartphone with 5.00-inch 1080x1920 display,features Metal body and good construction quality an is available in Gunmetal Grey, Amber Gold and Glacial Silver color.It has 4-Up Rear camera,5-mp Front camera. RAM: 2GB INTERNAL...
-
Top 10 Most Awaited Mobile Phone To Release This Year 2014
Mobile and Smartphone industries are full of surprises. Every year phone manufacturer release new phone model that makes our current phone and its specifications become old or obsolete. The design, hardware specifications (such as memory...
-
Top 10 Mobile Phone 2013
These are the top 10 Mobile phone as of May 2013 Number one: HTC One The phone features 1 Gb memory with 1.5 Ghz Quad core Cpu; 8 megapixel camera with auto focus, smart LED flash 1080p HD video recording;1.3 megapixel front camera (720p for video chat);...
Lists