Lists
Yogurt Scones
What's this? Another recipe that uses yogurt? Yeah, man. That's what happens when you've got peach yogurt coming out of your ears, and you just can't take eating it straight. But I've already discussed this. We don't need to talk about it again.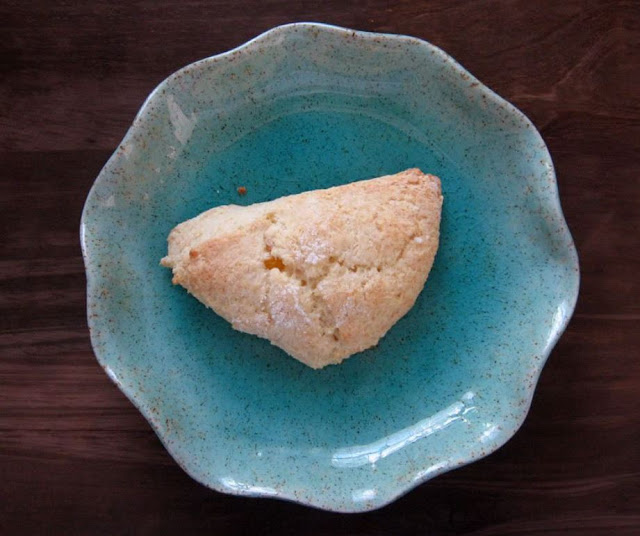 We can, however, talk about these scones. Or maybe The Hunger Games. But it's probably more appropriate to talk about the scones. Did you know that this is the first scone recipe I've featured on here? Did you know that it's the first time I've even made scones?!
That just sounds crazy, I know. But I somehow thought myself not a scone person. As to why I felt that way, I really cannot answer you, because I just don't know. Sometimes you just go through life having never eaten something for no good reason. Not that I'd never had a scone. Because I must have had one at some point, right? It's just I can't really remember it. Hmm.
Oh well! Despite my scone unfamiliarity, I have to say I really liked how these turned out. Yummy scrumdiddlyumptious. That's totally a word.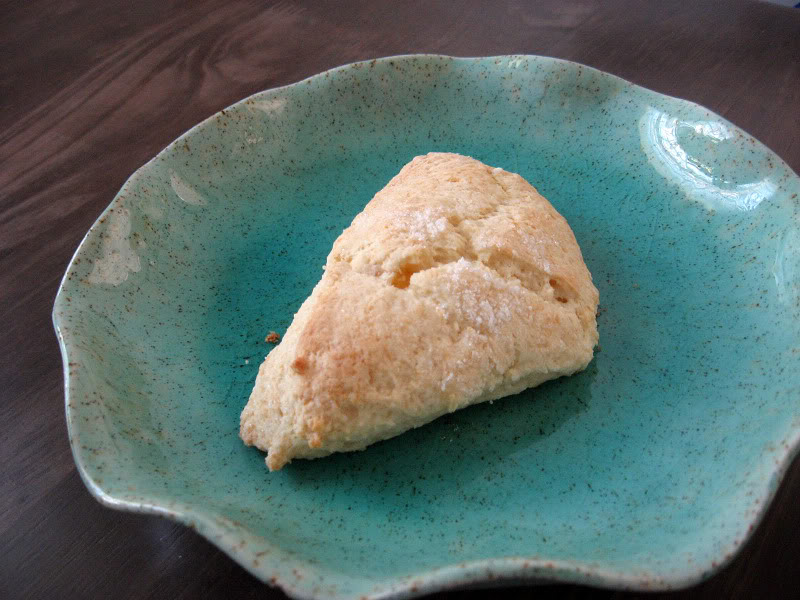 Yogurt Scones
Printable Recipe
Ingredients
2 1/2 cups

Bisquick (or equivalent)

1/4 cup

granulated sugar

1 large

egg, beaten

1/2 cup

yogurt

2 Tablespoons

unsalted butter, melted

sugar

for dusting
Cooking Directions
Preheat oven to 425F.
Combine Bisquick and sugar. Stir beaten egg, yogurt and butter together in a separate bowl. Add that mixture to the Bisquick until it all just clings together.
Knead gently on a floured surface approximately 8-10 strokes. Form a 6 inch circle with the dough and cut into 10 wedges.
Sprinkle with sugar and place on an ungreased baking sheet.
Bake 10-12 minutes until golden.
In photos: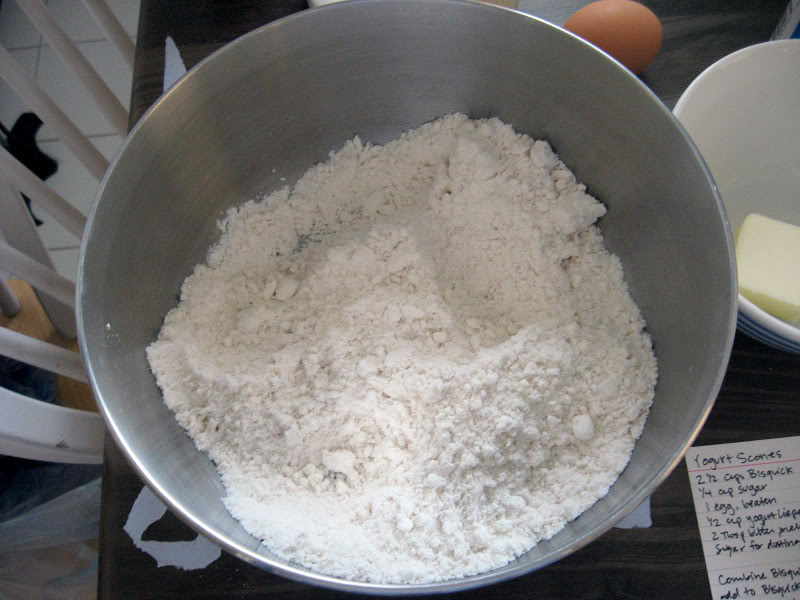 Bisquick and sugar mix together. If you don't have Bisquick, you can instead cut together 2 1/2 cups flour, 3 3/4 tsp baking powder, 5/8 tsp salt, and 2 1/2 Tbsp shortening.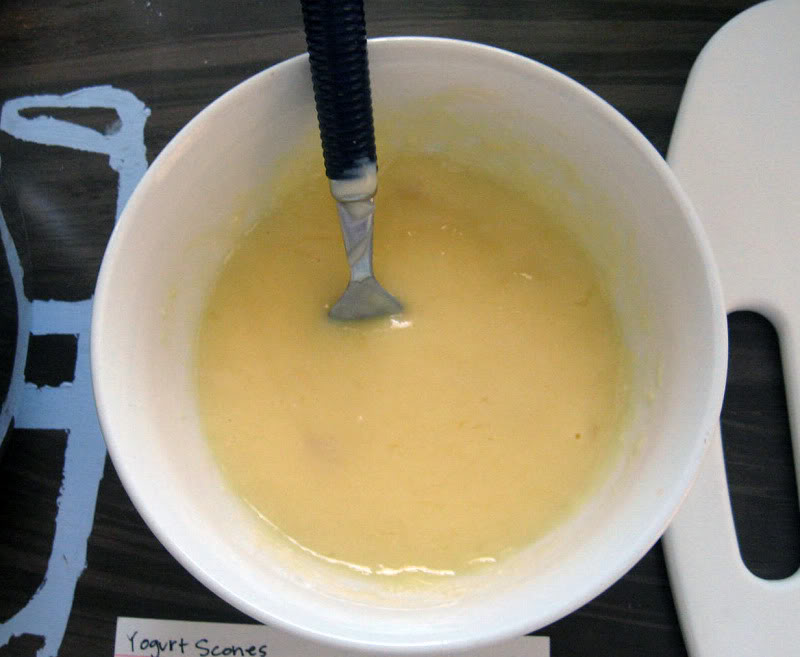 Egg, butter and yogurt all mixed.
Add the wet stuff to the dry stuff and it should look something like this.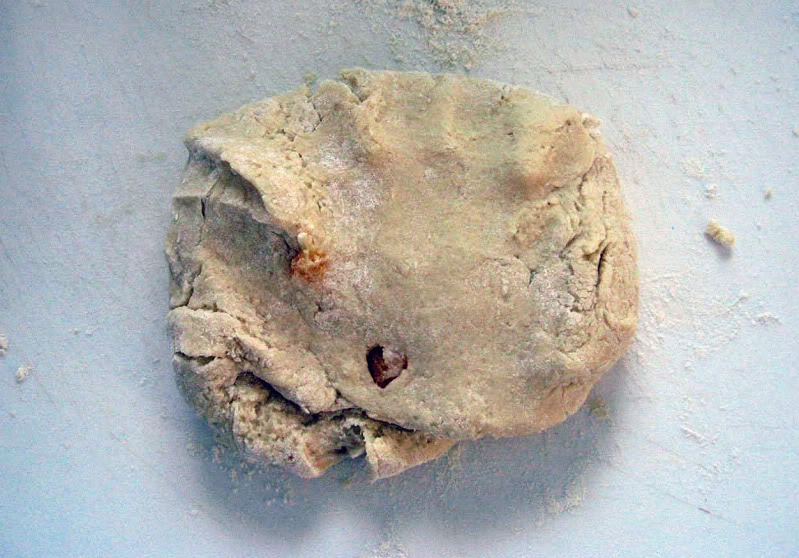 Knead it some on a floured surface until it all holds together well.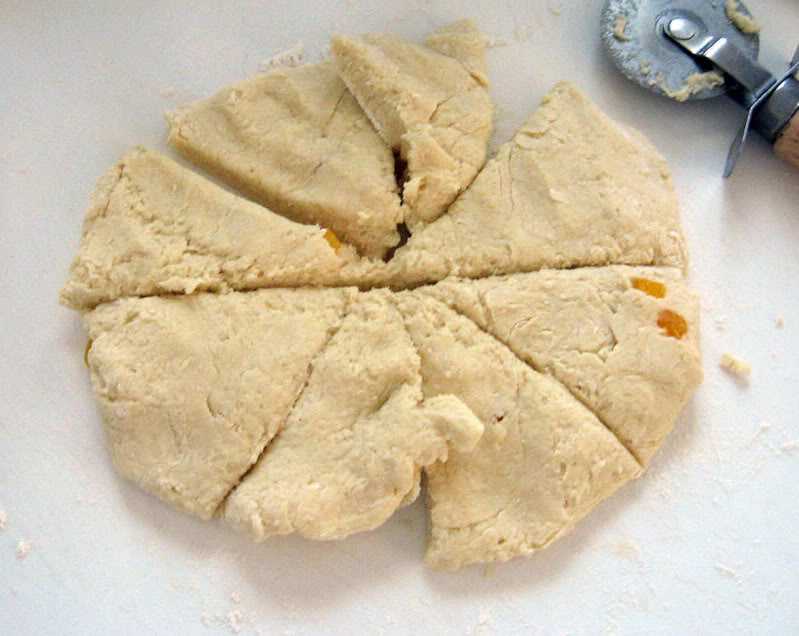 Push it out into an approximately 6 inch circle and cut it up. 10 wedges is recommended, but I only did 8 since I used the pizza cutter and it was easier.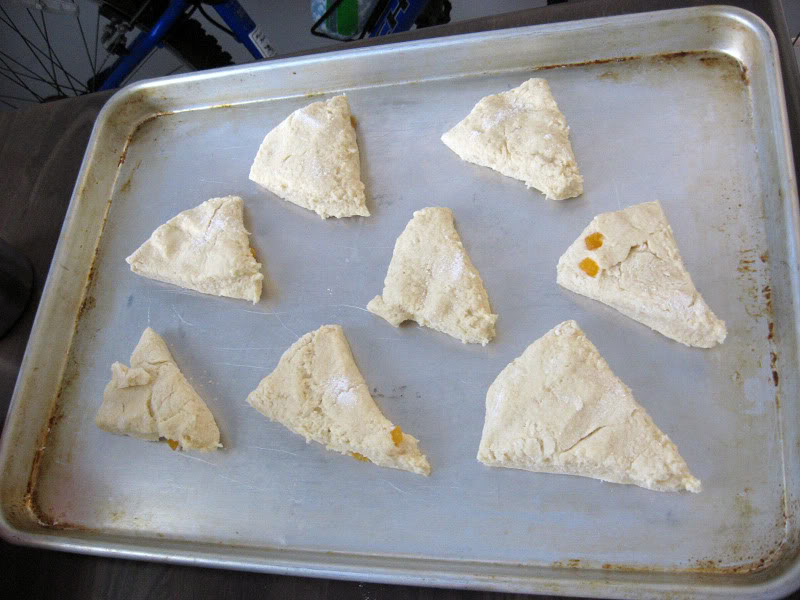 Sprinkle with sugar and arrange them on your ungreased sheet.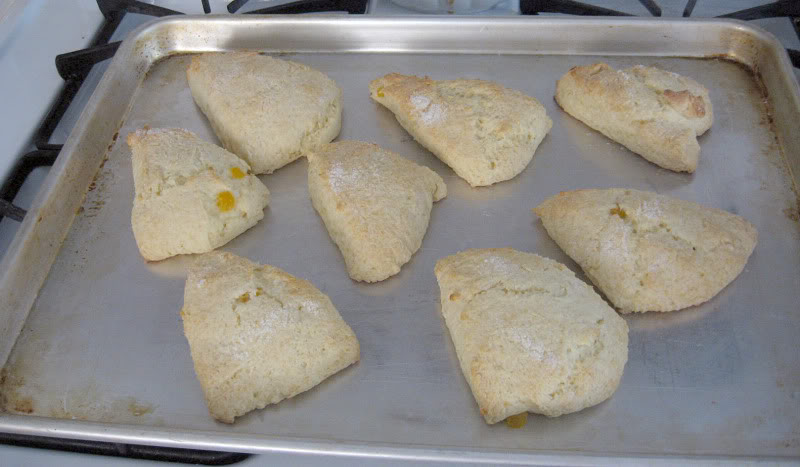 Bake for 10-12 minutes until golden. Enjoy delicious scones!
-
Honey Butter Pull Apart Rolls
No holiday meal is complete without some rolls, am I right? Now, you could go the normal dinner roll variety, or just buy some at the store, but what fun is that? For Thanksgiving, I made these delicious pull apart rolls. To be honest, I've...
-
Flaky Butter Pull-apart Rolls
Anyone who knows me in real life knows this for certain: I love rolls. Let's be honest, I just like breadstuffs in general. But rolls? I mean, hold me back. I suppose I should add a caveat - they have to be soft and buttery and delicious. Those hard...
-
Cream Biscuits
Did you know - it's getting cold outside. Which means my apartment is crazy cold inside. Luckily I live in Los Angeles, so my cold here is, you know, skewed, compared to the rest of the country. As in, there is no way I could survive on a space heater...
-
Strawberry Shortcakes
It's strawberry season, friends. You know what that means - tons of strawberries for cheap prices. Which means, if you're like me and live by yourself, you've got to start using those babies up in recipes before they go bad. Because bad strawberries...
-
Breton Pear Cake
Uh oh, I'm using pears again! What is it with me and pears, you wonder? I like them more than apples. There, I said it. Apples can take a long hike off a short pier. Not really. Apples are good too. Most fruit is fairly delish. Except raisins. Don't...
Lists